Welcome...
to "Church in Mentoring – Women on their way up".
The nationwide "Mentoring project to increase the number of women in leadership position in the Catholic Church" aims to enhance the attractiveness of this important employer and ensure sustainable personnel development for related institutions in the coming years. Conducted by the Bonn-based Hildegardis Association in cooperation with the German Bishops' Conference, its participants are recruited from the German dioceses.
The project agency Hildegardis Association has been active in the academic advancement of Catholic (and Protestant) women for more than a century.
Based on the tried and tested personnel development instrument "mentoring", the programme is designed to be
resource-based: Young female employees working in the Catholic Church are prepared for leadership positions;
recruitment-oriented: Female graduates are acquainted with the church as an attractive employer;
network-intensive: Women from different regions and professional positions in the church are encouraged to create and expand an inter-generational professional network;
sustainable: The dioceses involved are given access to a growing pool of well-qualified new talent.
In two mentoring groups that will work together for a duration of twelve months each a total of 40 women are given the opportunity to form a so-called tandem with an experienced executive in a Catholic institution. This mentor will provide one-to-one support, counselling and management skills. Centralized seminars offering training workshops of various different types as well as spiritual input are combined with the tandem work and allow career-relevant networking and Feedback.
For the dioceses, the mentoring project is a opportunity to present themselves as a pro-women and pro-family employer, develop a more sustainable personnel policy by increasing their pool of young talent and thus achieve the goals in regard to the advancement of women that were formulated at the 2013 Symposium.
The project started in September 2015. Since then one or two groups of women is participating every year.
The program is carried out by the Hildegardis-Verein e.V., a nonprofit association: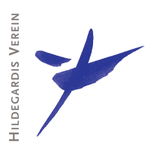 Image Video about "Kirche im Mentoring":